Road surface repair works will be carried out at Kecskemét south interchange located at chainage 90, M5 Motorway between 12th July and 7th August 2021. During the repair works, the offramp of Kecskemét south interchange and the rest area are partially available pursuant to the works scheduled. The petrol station will continue to remain accessible during this period. AKA Ltd. kindly asks road users to exercise patience due to the traffic restrictions caused by the repair works.
In the first phase of the road surface repair works – carried out between 12th and 23rd July – the rest area and the MOL petrol station will remain available to road users in the direction of Budapest. Between 24th and 29th July, the petrol station and the rest area can only be approached by using a diversion route.
Due to the road surface repair works, the truck parking area at Kecskemét south interchange in the direction of Budapest will also be closed between 17th and 22nd July. During the road surface repair works, Hetény rest area will be available for commuters instead, which is 14 km away from the temporarily closed-off parking lot.
In the last phase of the works, the interchange offramp in the direction of Budapest will be closed-off between 30th July and 4th August. The traffic will be diverted in the direction of Kecskemét west interchange. Yellow diversion signs will indicate the designated diversion routes for road users.
The road surface repair works are expected to be completed by 7th August 2021, after which road users will be able to use the renewed road surfaces. During the reconstruction works the maximum speed will be limited to 40 and 60 km/h, which we kindly ask to comply with.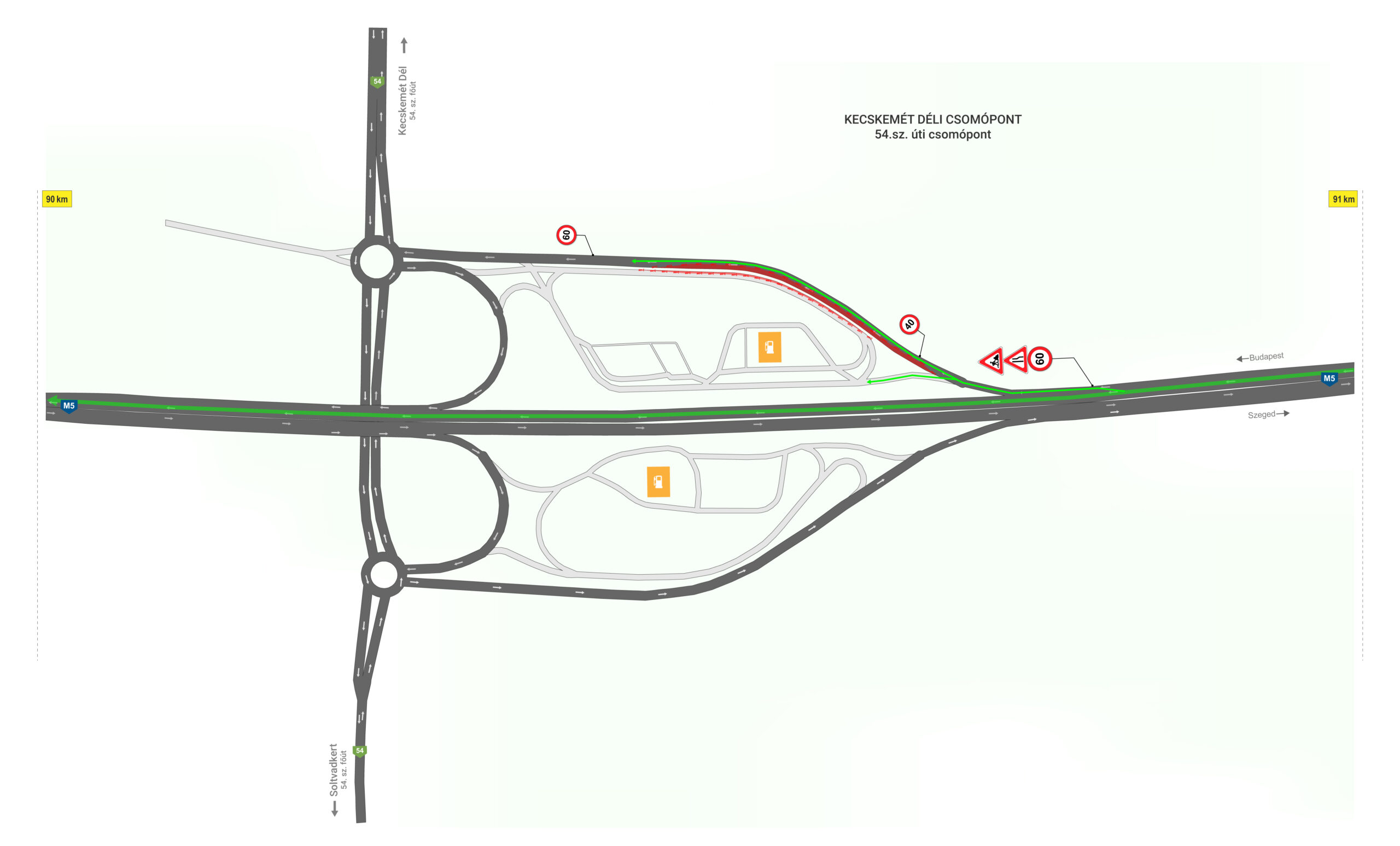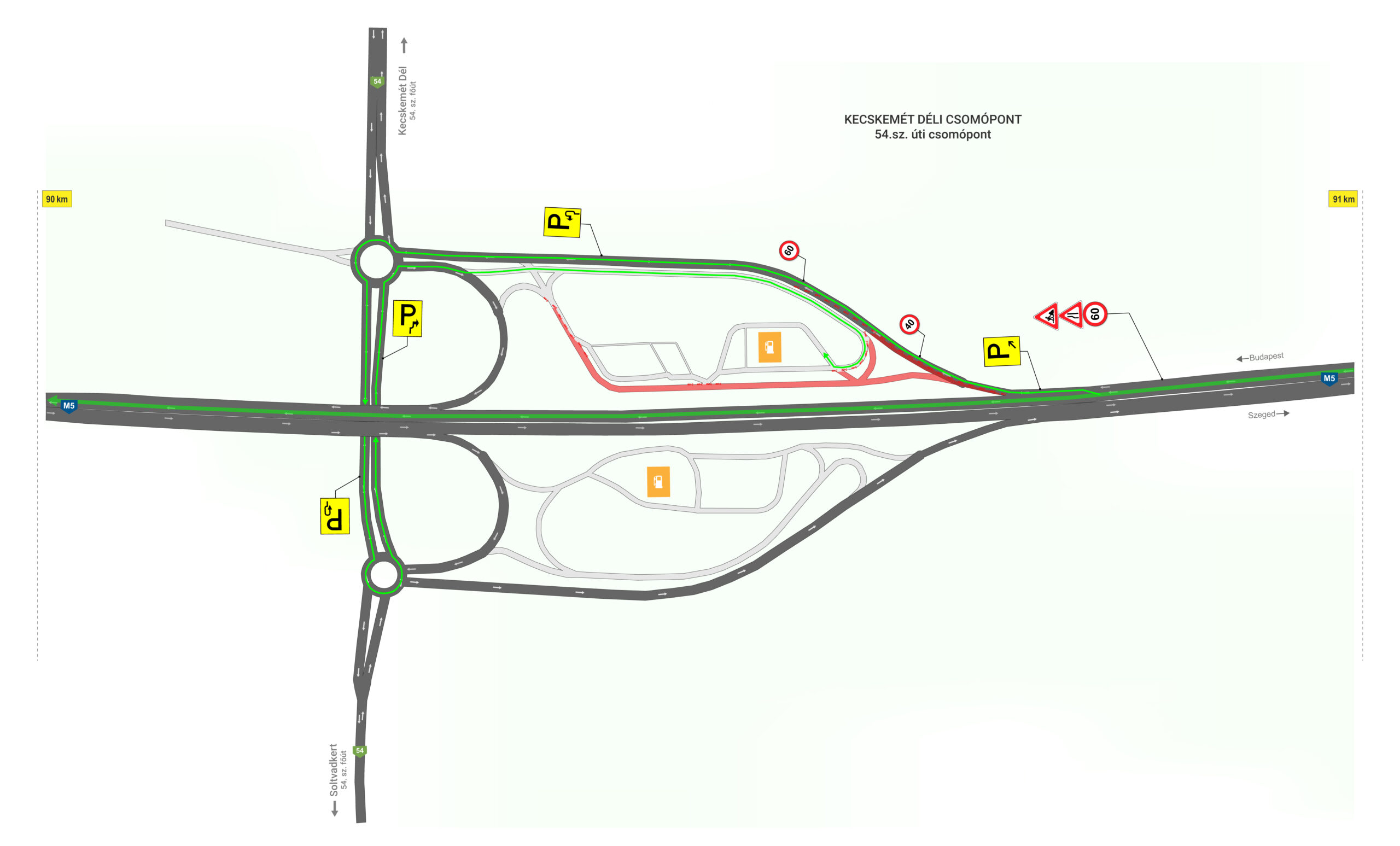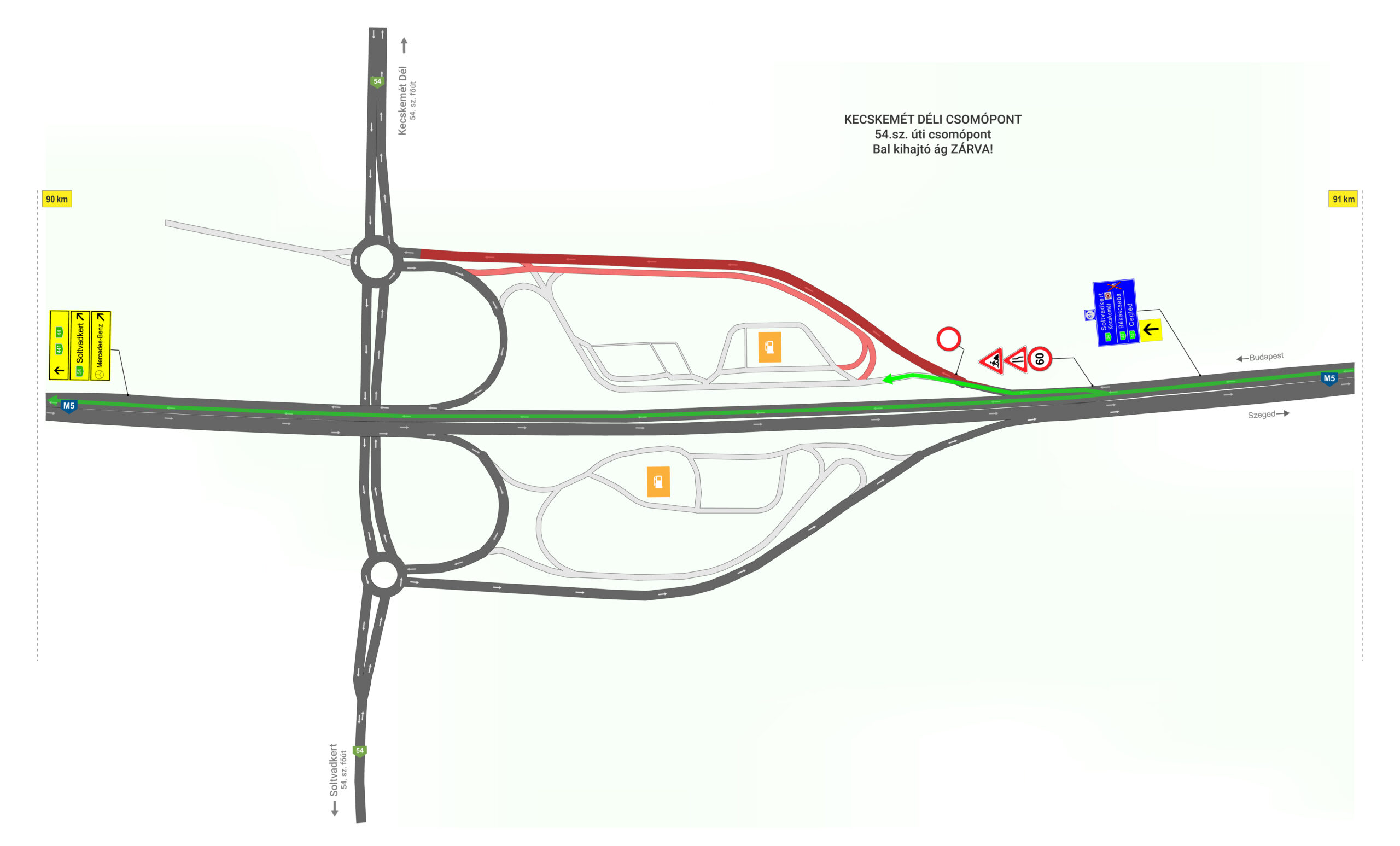 Information about current traffic restrictions and diversions will be continuously provided by Útinform on their website
www.utinform.hu
, and by AKA Ltd. on their website
www.aka.hu
as well as the operator – A-WAY Ltd. AKA Ltd. asks travelers to drive more carefully, keeping the speed limit on the M5 Motorway. Unforeseeable events may result in changes to the aforementioned schedule. AKA Ltd. reserves the right to modify the schedule of the maintenance works.
We wish you a safe trip!
AKA Ltd.
Presston PR. is the communication partner of AKA Ltd.
For further information and interviews:
Terdik Adrienne| Ügyvezető igazgató | PResston PR | Rózsadomb Center |
1025 Budapest | Törökvész u. 87-91. | T + 36 1 325 94 88 | F +36 1 325 94 89 |
M +36 30 257 60 08 | adrienne.terdik@presstonpr.hu | www.presstonpr.hu
Szekeres Nikoletta | PR vezető | PResston PR | Rózsadomb Center |
1025 Budapest | Törökvész u. 87-91. | T + 36 1 325 94 88 | F +36 1 325 94 89 |
M +36 30 831 64 56 | nikoletta.szekeres@presstonpr.hu | www.presstonpr.hu